About Us
NUOVA C.L.A.R. is a sales and distribution company for oil products, which has been in existence for almost a century on the national market and for several decades on the international market.
In the 80s, with the acquisition of the company C.L.A.R. S.r.l., and later in the 90's with the agreement that has linked us to the ENI Group, the company has become a leader in wholesale supplies of the Emilia Romagna region.

In the same period the company has experienced a remarkable development in the marine sector, through the Adriatic oils subsidiary. This opportunity made us able to operate not only on domestic ports but also on the international ones.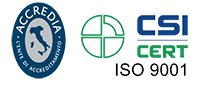 All supplies and services offered by our company are made , in most cases , with means and own personnel. All services provided by third parties are guaranteed by companies listed of our qualified suppliers.
The company operates in the refueling sector with their own petrol stations branded AVIA.